Commercial Cleaning Services Melbourne
Seeking a thorough, reliable, and professional commercial cleaning company for your business?
Look no further than CIC Facility Services, your leading provider of commercial cleaning across Melbourne & Australia..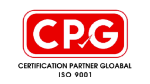 Quality Management System
ISO 9001 : 2015 Certified for Quality Management System.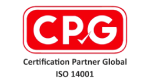 Environmental Management
ISO 14001 : 2015 Certified for Environmental Management Systems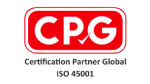 O H & S Management System
ISO 45001 : 2018 Certified for Occupational Health & Safety Management Systems
Commercial Cleaning 24/7 Done Right
There's only one way to clean – the right way. And CIC has proudly served the maintenance and cleaning demands of Melbourne properties for more than 16 years – providing on-time and consistent commercial cleaning that's affordable, and never compromises on quality.

We perform all cleaning services to your ultimate satisfaction. This is why we're ready and willing to provide guaranteed assurance for all our work.

Our team is experienced across all manner of commercial locations and requirements, adhering to all approved cleaning methods and safest practices. No matter the scale or size of your job, we provide premium cleaning services at the best prices – with no hidden fees or up-charges.

Trust in a service that's tailored to your business needs, and experience the healthy and clean environment you deserve – for your employees and customers.


ISO CERTIFIED MEETING INTERNATIONAL STANDARDS
CIC Facility Services has been assessed and registered as complying with the requirements of the
International Standard shown above for the following Goods and Services. Further clarifications regarding the scope of this certificate and the applicability of the requirements of
ISO 45001 : 2018 ISO 9001 : 2015 ISO 14001 : 2015 may be obtained by consulting the certificate issuer.
Certified in Management and provision of cleaning or general infection control services including for Covid-19 as per DHS requirements to commercial, industrial, office, medical or residential premises and social or indigenes health centres.
We continue to be as proactive as possible in our response to COVID-19 to ensure the safety of our customers, contractors, and office team.
CIC Facility Services is following the direction and guidelines set out by the Australian Department of Health as we adapt to ever-changing circumstances, ensuring the best health outcomes for our staff and their families as well as your business and clients.
Along with emergency deep cleans for your business, also provide DHHS-recommended routine cleans as required by the Department of Health in the ongoing fight against COVID-19.
What We Offer Your Melbourne Business
Forget hiring multiple providers when we've got it all covered. From floor waxing to multi-storey window cleaning, we'll render a top-class commercial finish for whatever your business requires.

As a powerful team, we're equipped and trained to easily manage all commercial needs – providing you with a complete suite of premium services.

Some of the top cleaning services we offer include:
AN ECO-FRIENDLY APPROACH TO CLEANING
CIC takes pride in being a leading provider of green and eco-friendly commercial cleaning services throughout Melbourne. Our handpicked products and cleaning supplies are all biodegradable, non-toxic, and extremely effective – providing an expert clean without risk of harm to your property, your team or the greater environment.

We also utilise state-of-the-art equipment and processes, including; allergy-reducing vacuuming filters, UV-C disinfecting wands, and microfiber cleaning cloths. If it's reliable and consistent cleaning you're after – you're in safe hands with CIC.
YOUR COMMERCIAL CLEANING NEEDS COVERED
Combining customisable cleaning packages and competitive rates, we conveniently gear our services to meet your business requirements.

Presently, we service a wide range of diverse clients in Melbourne; from medical centres, schools, shopping centres, warehouses – to dealerships, offices, religious centres, daycare facilities, retail stores, and gyms.

Delivering premium standards alongside exceptional service records, let us take command in the cleaning of your premises – ensuring a consistent level of hygiene and cleanliness, without compromise.
Who Are CIC
For more than 16 years, we've consistently delivered high-quality commercial cleaning services for leading Melbourne businesses, across multiple industries. This is why property managers, facility supervisors and building owners trust us as the first choice for their most demanding commercial cleaning tasks.
CIC Facility Services acknowledges the Traditional Custodians of the lands on which we work and live.
We pay our respects to their Elders both past and present and extend that respect to all Aboriginal and Torres Strait Islander Peoples.

We'll beat your Current Cleaner's Price
Our positioning allows us the flexibility to provide you with competitive pricing for leading commercial cleaning services. And we're fully equipped with a highly-trained and motivated team, who take delight in servicing your facility to look spotlessly clean and professional.
"I have had the pleasure of doing business with the CIC Team over the past few months. Con and his team demonstrate a can do attitude and consistently deliver on their promises. I would recommend CIC to anyone looking for a quality compliant and responsive cleaning partner."

Jamie Reichelt

Warehouse Manager Martin Brower

"CIC Facilities Services has trustworthy and nice staff, and they actually clean. Our office was changing cleaning services every three months, but we don't have to anymore. They are reliable and punctual. They take a lot of pride in their work and are committed to it, providing a much needed and affordable service for our business. John and his staff always go above and beyond to satisfy our needs and have proven to be an excellent choice."

Emily Hughes

Operations Manager

"We strongly feel that the cleanliness in our office has a strong effect on our productivity and wellbeing, and we can thank CIC Facility Services for helping to make our business so stress-free and successful. They routinely clean our offices and set us up on floor maintenance schedule that keeps our tiles, windows and factory areas looking like new all year round. I have recommended CICFS to all my friends for their commercial, office and industrial cleaning needs."

Anthony Wassef

Director AR Access
READY FOR YOUR NEW CLEANERS TO WORK THEIR MAGIC?
Delight in your highest-grade cleaning shine yet. Fill in the form below or give us a call today!